The Old Auburn Rock Church is one of the oldest buildings in Star Valley. Permanent settlers moved into the Valley in 1879. In the spring of 1888, these hardy pioneer farmers and ranchers surveyed the townsite of Auburn into 24, ten-acre blocks.

In the late summer and fall of 1889, the rock church was erected on the public square in the center of the new town site. The building served as a place of worship for the Latter-Day Saints and a meeting place for the entire community. Activities in the building included dances, plays, operas, parties, bazaars, reunions, picnics and patriotic and holiday celebrations.

It is currently used primarily for Star Valley Historical Society sponsored old-time plays each summer. The building was listed on the National Register of Historic Places on 13 December 1985. (GPS: 42.79157N 111.00119W)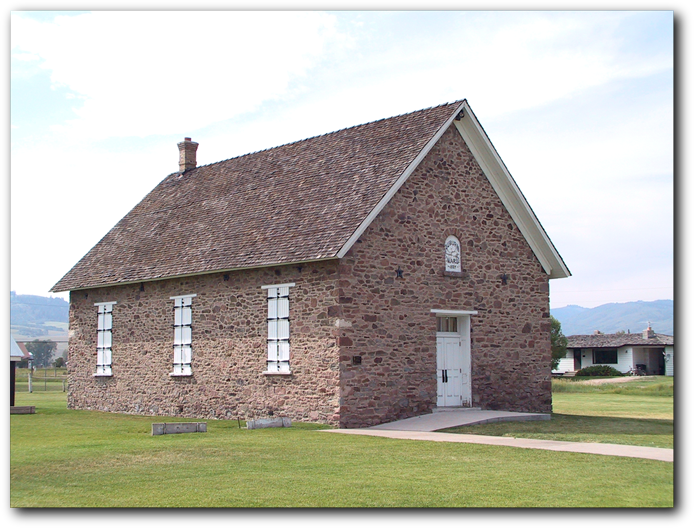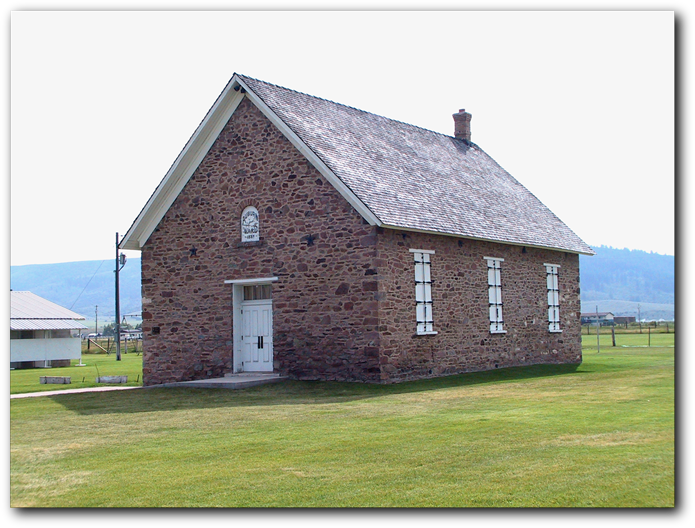 The Old Rock Church also has plays, written by local residents from the valley, to raise money for its maintenance. Below are two versions (two different casts) of the same play in 2022, titled, "Trouble on the Double". The first video is the First Cast, and the second video is the Second Cast.

These plays vary, but mostly run on each Friday and Saturday during the month of July, give or take a week.